V Group Inc. offers expert design, development and mobile optimized implementation on a number of major e-commerce platforms such as Magento, Drupal, Shopify, Bigcommerce, Woocommerce, and WordPress. Our webstores are created by professional designers who have rich experience in creating e-commerce sites and applications for different industries.
We also expertise in development of high end custom applications that integrates with various platforms. V Group has further enhanced its capabilities in development of Mobile Apps for iOS and Android devices.
V Group Inc. is headquartered in Cranbury, NJ, and has off shore operations in India. The Onshore – Offshore model provides faster turnaround and low priced solutions to our clients across North America and Europe.
Our processes have enhanced our quality and we are ISO 9001:2015 certified.
We understand the needs that are crucial for the success of your business, and our team will launch an e-store that will allow you to effectively market your products and simplify the ordering process for your customers. We offer services to help you manage your supplies and other contents, by providing an on-going maintenance and support which is necessary to stay on top of the rapid pace of today's business environment.
The V Group Team
Our customer centric approach has enabled multiple talents to focus on client's business needs. Our team comprises of
UI/UX Designers & Developers
Web Developers
Mobile App Developers
Quality Assurance Testers
Client Representatives
Business Analysts
Project Managers
Managerial Executives
Certified Expertise & Bold Development
Our team of developers has a number of certifications for today's top e-commerce platforms, and stay at the forefront of the latest trends in e-commerce.
Magento Frontend certified
Drupal Acquia certified
CIW certified
Certified Shopify Partner
Design and Solution Partner with Bigcommerce
QA and Testing Manual and Automation tools certified
V Group has had a partnership with Amazon, and worked with numerous major companies like Boeing, Amazon, SeaWorld, MTV, Cracker Barrel, Navistar, Isaac Mizrahi, OZNaturals, Acme United Corporation etc.. Our webstores are designed to perfectly suit your and your customer needs, and can be optimized for any device. We go beyond web design to assist you with inventory management solutions; search engine optimization (SEO), QA testing, maintenance, and much more. Our limits are only what you can imagine.
Our Services
At V Group we offer complete Web Design and Web Development services from initial interaction through to design, development, publication and periodic overhauls and maintenance. We offer a wide range of web solutions that are perfect for an organization's presence on various e-commerce platforms. Our services include:
Design and Development of Responsive/Mobile optimized site on various E-commerce platforms.
Customized Design.
Logo Design.
Development of Custom site features.
Blog Design and Development.
Flash Development.
Development of Custom Applications using various technologies.
Development of Mobile Apps.
Search Engine Optimization
SEM
Content Writing
Business Analysis
APPLICATION DEVELOPMENT
In addition to webstore development, we offer a number of extensions and add-on applications for those with existing webstores. These applications are designed to attract more customers, increase revenue, enhance user experience, and save you time. All of our applications are meant to be easily integrated into your existing webstore, but we also offer custom application development which can be customized for your specific needs.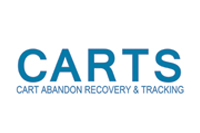 CARTS (Cart Abandonment Recovery & Tracking)
CARTS This Shopify application is designed to minimize the lost revenue of abandoned carts by allowing you to track abandoned carts, send e-mail campaigns to the customers who have abandoned their carts, include exclusive discounts enticing customers to complete their purchase, and track the success of your e-mail campaigns so that you know what works and what doesn't. This application ensures you can minimize your lost revenue from abandoned carts.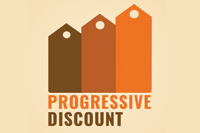 Progressive Discount
Progressive Discount another offering for Shopify, this is a bulk discount application for your Shopify webstore. Easily offer customers discounts in percentage or amount for bulk orders. Uses pre-made or customize your own template for discount tables to be integrated seamlessly onto your product pages. The applicable discount is applied to your customers cart automatically, generating a one-time use discount code during checkout. Reward the customers who buy the most, and see an increase in large orders.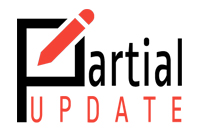 Product Partial Update
Partial Update Product Partial Update is a Shopify app that provides the ability to update product attributes using the SKU# through CSV file. This app also has the option to export products with attributes in a CSV file format that need to be updated. It' easy to navigate features and ability to export products and attributes reduces merchant's effort to update product attributes.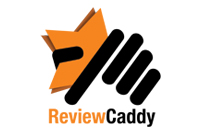 ReviewCaddy
ReviewCaddy for Shopify and Magento, this application has two primary functions: collecting reviews for your products, and carrying those reviews to your other webstores which host the same product. It allows you to send e-mails prompting reviews from customers who have bought items from your store, moderate the reviews left on your store, and customize the appearance of the reviews. E-mails can be scheduled to send automatically, saving you time, while it also includes customizable e-mail templates for you to easily design.

Magento Extensions
Magento is a well-to-do ecommerce solution for a successful online business. The team at V Group with its expertise on Magento platform has launched several Magento stores such as www.restorsea.com , www.acmeunited.com , www.firstaidonly.com , www.camillusknives.com , www.westcottbrand.com , www.cudabrand.com etc.

Additionally, V Group has launched Extensions on the Magento Marketplace that are of great help to the sellers on Magento platform. We have a high number of download counts of our extensions.



From Concept to Commissioning of projects and after, the V Group team is always there to offer solutions and services.